The Jain Institute of Vascular Sciences (JIVAS) was established in the year 2000 and it is a unit of Bhagwan Mahaveer Jain Hospital, Vasanthnagar, Bangalore, which was established in 1975. The Hospital has the reputation of being the most trusted and ethical hospital in Bangalore. The growth of the department continues to outperform even the most optimistic projections, thanks to the confidence reposed in this department by referring doctors, hospitals and nursing homes. the geographic patten of referral has widened with a significant number of patients coming from outside Bangalore, many from outside Karnataka and few from outside the country.The spectrum of procedure has also expanded with an increasing number of peripheral Endovascular Intervensionn ( angioplasty, Stenting etc.) being performed. The academic activities of the department have also increased significantly, as have the research projects.
One of the most completely equipped for comprehensive care for vascular care and related problems, meeting global standards

Providing 24/7 care for all vascular, diabetic foot and wound care problems with diagnostic services like laboratory, radiology and imaging including Doppler scan, MRI, CT scan, angiography available round the clock

Dedicated and well equipped out patient facilities, perhaps the largest in the country

Physiological vascular lab

Unique "Hybrid" operating theater complex

Dedicated in patient facilities to all levels of patients

Ambulatory care center with out patient vein clinic (to be commissioned in February 2015)

Ambulatory surgical, endovascular services for selected patients

Comprehensive vascular medical care and "LifeChange" programs

A recognized "Center of Excellence" for diabetic foot and wound care with state of the "Limb Rehabilitation and Gait Training" center (February 2015) and customized diabetic footwear, orthotic and prosthetic center

Mobile rural and charitable services
Provided "neighborhood" evaluation and care to rural diabetics, who have minimal access to this form of care.

Major achievement is in creating awareness about diabetes among these patients and in the surrounding villages. It has been satisfying to see the patients coming back for follow up to the mobile clinic.

There is increasing awareness and appreciation from villagers as to how simple measures (like wearing some form of footwear) can prevent a major problem like amputation.
Your Good Health. Our Mission.
We believe in providing state-of-the-art vascular care to people at the best affordable price.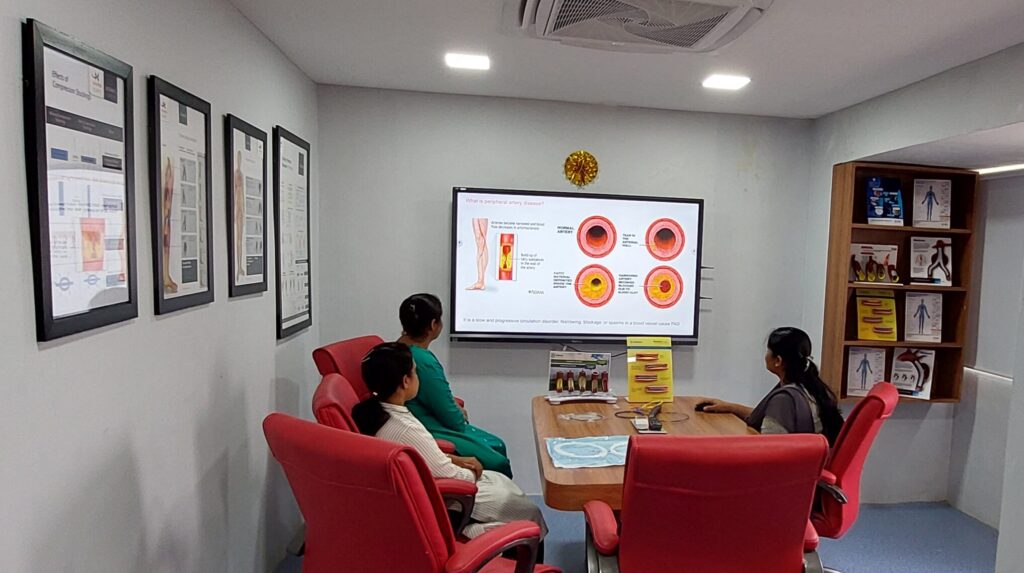 The Faces Behind our Success
We Couldn't Do It Without Them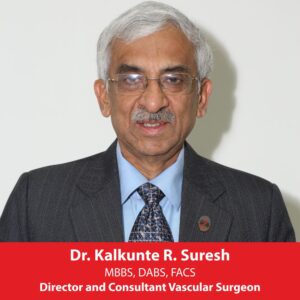 Projects have been funded either through the JIVAS Fund or the Athreya Vascular Foundation
Rural outreach programs
Briefly the annual need for funds:
To continue running our present rural service which is done free, including running cost of the vehicle, salaries and other expenses is around Rs.1.5 lakhs per month, which comes to Rs. 18 lakhs per year. However, we would like to enhance our services (provide more staff and consumables like checking blood sugar) which would increase the expenses by Rs. 50,000 per month, bringing the total to Rs. 24 lakhs a year.
To continue Project ANVESHINI– present expenditures are approximately Rs. 6 lakhs a year. We can increase the outreach to many more villages depending on the funding
Total annual budget for the rural based programs is Rs. 30 lakhs; with more funds we can reach out more people in the villages.
Poor patient treatment
Subsidized surgical/endovascular procedures at JIVAS/BMJH
Since BMJH is a not for profit hospital, we do get significant numbers of low income and "below poverty line – BPL patients. Vascular procedures are expensive and most of poorer patients present at a delayed stage of diseases. We have "camp beds" where the procedures are done at whatever patients can afford and at times completely free. The doctors waive off all their charges, the hospital writes off significant charges, but the expensive consumables, drugs need to be funded. These are funded by NGOs and trusts.
An example of patient funding:
Assume patients total bill is Rs. 50,000/-
He can afford to pay Rs. 5000/-
Out of balance of 45,000/- doctors fee (assume Rs. 5000) is waived
Out of balance Rs. 40,000/- funding of Rs. 25,000 is obtained through donations.
Balance 15,000 written off by the hospital.
April 2014 to march 2015 we treated 55 patients under this method; total bill amount was Rs. 29, 38, 757 of which patients payment was only Rs. 2, 84,000/-. Write off by doctors was Rs. 5,01, 225/-. The balance is funded by 2 trusts – a) SarojiniDamodaran trust (of former Infosys CEO Mr. Shibulal& his wife Mrs. Kumari) – Rs. 12 lakhs per year; b) Mr. Manu Chathlani – Rs. 6 lakhs per year. The balance is written off by the hospital.
There is no specific budget for this session. If we have more funds we can treat more patients. We unfortunately will have to refuse many patients when they need expensive consumables (like stents, grafts etc) or stop taking new patients when we run out of money. Hence there is no upper limit for this fund.
We believe it is important to continue these projects with assistance from our donors, since it makes a significant difference in these rural areas.